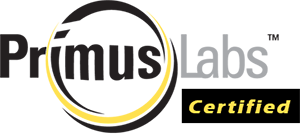 Download PDFs
Cahaba Clubs Herbal Outpost takes pride in adherence to our Food Safety Standards and Good Agricultural Practices (GAP's). We have been devoted to the safety program for many years and have farm wide involvement in implementing the food safety process. We have received SUPERIOR ratings and Certificates of Compliance on separate audits performed by PrimusLabs in the areas of Greenhouse Production and Harvest Crew.
As part of our commitment to Good Agricultural Practices, training is provided to all employees in the areas of food safety, personal health and hygiene, hand washing, greenhouse sanitation, packaging area sanitation and food security. We do everything we can to guarantee that our product is free from harmful micro-organisms by taking preventative measures at all phases of production. Microbiological testing is performing in the areas of new seed lots, nutrient tank water, well water analysis and random samples of end products to verify the effectiveness of the Food Safety Program. Adherence to these standards ensures the safest and most clean growing and harvesting environments possible.
Compliance to these standards is your guarantee that Cahaba Clubs is providing you with the freshest specialty hydroponic micro-greens, micro-herbs, micro-vegetables and specialty items available.